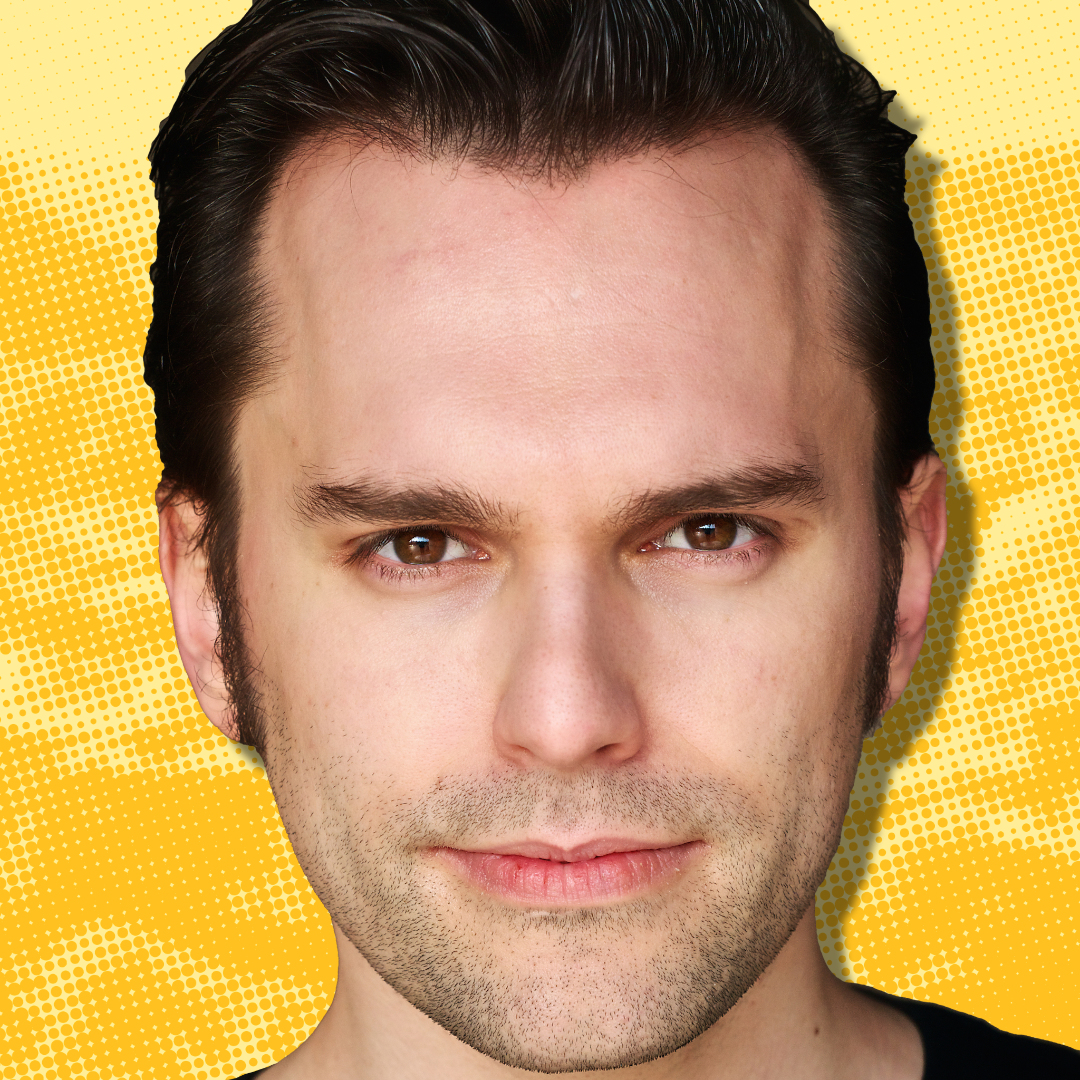 Paul Connolly
Born and raised in Edinburgh, Paul grew up loving comedy in many different forms: from Morecambe & Wise and The Two Ronnies to Red Dwarf and Whose Line is it Anyway. After graduating from the University of Edinburgh in 2008 with a degree in Computer Science, Paul soon found that the computing field could not fully satisfy his yearning for performing and comedy.
Soon after meeting Lauren and Fernando at improv comedy workshops, he began attending the workshops run by the troupe and became a regular guest performer at the To Be Continued… shows. After appearing with the troupe at their 2010 Fringe show, Paul became an official member in September 2010.
Since joining the group, Paul has been a regular member of The TBC Improv Players, participating in numerous shows with the group, including Absolute Improv!, performing in the show during several successful Edinburgh Fringe Festival runs, as well as on tour at the Prague Fringe Festival and at the Tron Theatre in Glasgow as part of the Glasgow International Comedy Festival. In addition, he began teaching on behalf of the company in 2011 and continues to regularly run improv workshops and courses.
Not content to rest on his improv laurels, Paul regularly trains with outside groups and companies, in order to grow and develop the skills in the artform he cares about. He has received training from (among others): UCB (New York), iO Theater, The Comedy School, Hoopla Impro, Magnet Theater, as well as esteemed teachers from The Second City.
Spurred on by his experience at the improv shows, Paul quit his job as a computer science research assistant in May 2010 to pursue acting and performance full-time. His received his formal acting training at Edinburgh Telford College (now Edinburgh College), achieving his NC/HNC/HND in Acting and Performance. While studying, Paul had the opportunity to work with many wel-respected Scottish-based directors, including Andy Arnold on THE END OF THE WORLD (for one night only) (2012) and Scott Johnston/Ed Robson in Mimi… And Then. Since then, he has continued to act on stage and screen, including several runs as part of And They Played Shang-A-Lang.
In addition to performing and teaching, Paul is also the company's IT specialist (designing and maintaining the website) and artsy guru (designing and creating the posters and flyers). So, if you like/don't like/are intrigued about either, he's the one to get in touch with!