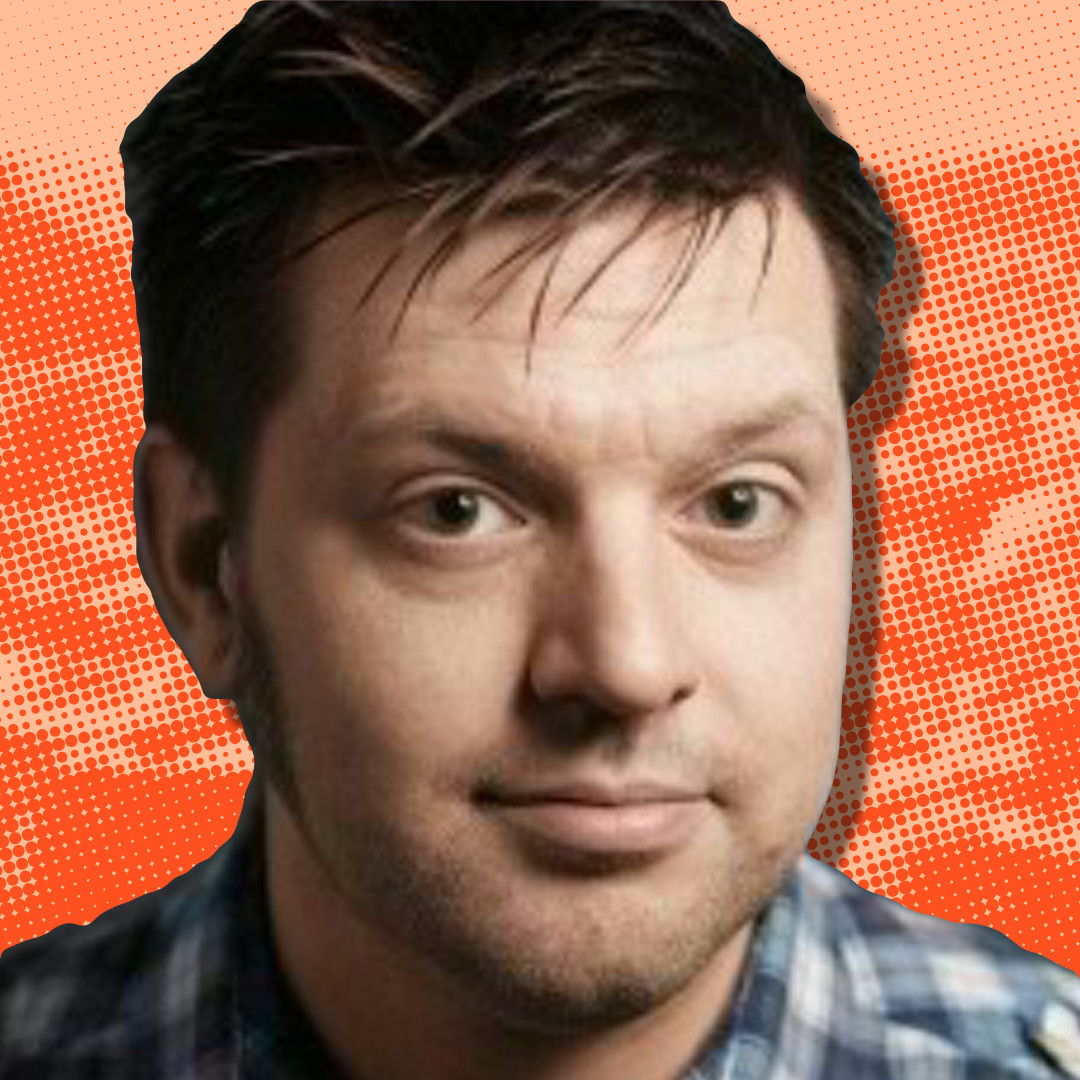 Jonathan Monkhouse
Bio courtesy of jonathanmonkhouse.co.uk
Jonathan watched Baby Wants Candy in 2001 and was so amazed by what he saw that he forgot impro existed for several years... years that incidentally coincided with not wanting to go on stage again after the "Great Pasta Incident" of 1998. After being badgered into a Hoopla improv workshop by some sadists, he realised improv was his true love all along.
Jonathan studied improv at The Annoyance Theatre in Chicago, and founded LondonImprov.co.uk as part of a secret vendetta, producing a weekly improv night for two years, and continuing to support the UK improv community. As a member of Music Box: The Improvised Musical he was reviewed as "Like a young Oliver Platt" (★★★★★ - Remote Goat), and he is a continuing member of Silly String Theory, an improvised musical.
His main improv focus is with science-fiction long-form group Project Two; "The best improv show I've seen outside the U.S." - Neil Curran, Laughalot Comedy, Dublin.
Jonathan has also performed in extreme theatre improv marathons "Cellblock" London (26 hours), "Back to the Studio" and "Goin' West" with Impropriety, Liverpool (both 34 hours), the "Great Bristol Bake Off" at Bristol Old Vic (30 hours) and The London 50-hour Improvathon, twice.
Jonathan co-created and performed in Andrew And The Slides Of Chaos (Edinburgh, 2010), Ghostbusters: The Musical at the Pulse Festival as part of The Campsite - a touring arts festival for which Jonathan is technical director and associate artist. The Ghostbusters musical was rewritten as Who Ya Gonna Call? for a hugely successful run at the 2013 Edinburgh Fringe Festival (★★★★★ - Three Weeks).
Jonathan is one of the country's leading improviser-technicians. He improvises with full lighting rigs for multiple award winners: Showstoppers: The Improvised Musical, Chortle Award nominees Austentatious: The Improvised Jane Austen Novel, as well as regularly teching for Grand Theft Impro, Monkey Toast UK, School of Night and Newborn Comedy at the Leicester Square Theatre. He was one of only two technicians in the world to completely tech the full 50-hour Improvathon with The Sticking Place and Die-Nasty theatre companies.
Jonathan also designs and technically-supports non-improvised things, including acclaimed The Watery Journey of Nereus Pike by award-winning Laura Mugridge and Katy Schutte, the European premiere of Below The Belt by Richard Dresser, Rachel Parris: The Commission, The Freewheelin' Cariad Lloyd, Trodd En Bratt, Surname & Surname, and Sara Pascoe's Edinburgh Shows.